List of Creature Power Suit Disks
Comments

24
226pages on
this wiki
Creature Power Discs are the devices made which allow the user to use their power suits to change into the creature in the discs data. For them to work, the user has to make contact with the specific creature the disc is based on.
On this page you can find information on each creature power disc, as well as pictures.
Creature Power Suits/Discs
Largemouth/Smallmouth Bass
Tasmanian Devil (Malfunction)
Acorn/Oak Tree (Malfunction)
Cheetah
Guinea Fowl(Mentioned)
Grass (For Food Chain Game)
African Crested Porcupine
Birds of Paradise Male/Female
Wild Turkey
Giraffe
Lynx
Spider Monkey 
Dolphin
Blowfish
Jaguar (orange/black)
Sloth
Harpy Eagle
Hummingbird
Frogfish
Woodpecker
Groundhog
Rattlesnake
Spotted Skunk
Seahorse
Bullfrog
Tadpole
Hawksbill sea turtle
False Gharial
Eyelash Viper
Hermit Crab
Flying Fish

Roadrunner

Gila Monster

Burrowing Owl

Elf Owl

Meadow Vole

Hi there!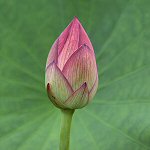 Welcome to this Wikia, and thank you for your contributions! We invite you to log in and create a user name.
Creating a user name is free and takes only a minute and it gives you greater anonymity if that is your wish. In addition, it is easier for other contributors to ask you questions and help you.
Of course, we hope you continue to make contributions, even if not logged in.
If you are new to Wikia or wikis in general, please visit the Community portal for an outline of some of the main parts of the site and links to pages that show you how to edit.
Discussion of any aspect of the site, and enquiries, can be made at the Forum or on the "discussion" page associated with each article. Please sign and date your contributions there, so that readers know "who to talk to" and whether your message is probably still of current interest.
Trivia
Gallery